Marijana Kardum sudjelovala je izlaganjem "From Te Deum for Hitler to "Comrade God", or How Women in the Occupied Zone of Dalmatia Dethroned God During WWII" na konferenciji GRACEH 2019: Negotiating Hierarchies, The 13th Annual Graduate Conference in European History, Central European University, Budapest, April 25–27, 2019. Panelom je predsjedao prof. Balazs Trencsenyi sa Srednjoeuropskoga sveučilišta u Budimpešti.
Više informacija: https://graceh2019.wordpress.com, http://www.historiografija.hr/?p=14534&fbclid=IwAR32fx2SUY2AoJ5ds1kSHbjKuOAUL97dQtloeAYOWImptif4k10LgalLT6s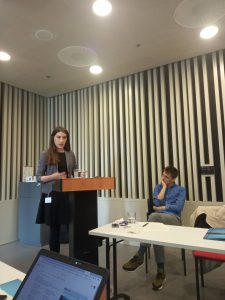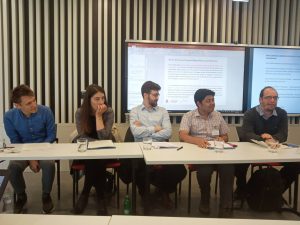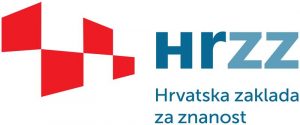 Ovaj projekt u cijelosti financira Hrvatska zaklada za znanost projektom broj IP-2018-01-3732.