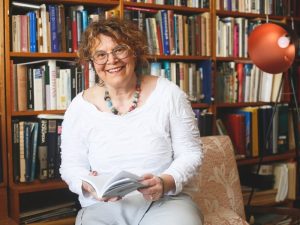 Andrea Feldman, The Faculty of Teacher Education, University of Zagreb, Principal Investigator
http://www.ifrwh.com/croatia, https://www.ufzg.unizg.hr/znanstveno-nastavno-osoblje/andrea-feldman/
Associate Professor at the Faculty of Teacher Education, University of Zagreb and Associate Professor Sarajevo School of Science and Technology (SSST) in Bosnia and Herzegovina
A., M. Phil and Ph.D.from Yale University
Published: Imbro Ignjatijević Tkalac: Europsko iskustvo hrvatskog liberala (1824-1912) (Imbro Ignjatijević Tkalac: European Experience of Croatian Liberal), Zagreb, Antibarbarus, 2012; ); Povijesno gledamo: Razgovori s povjesničarima (2007). Edited: Žene u Hrvatskoj: Ženska i kulturna povijest (2004) (Women in Croatia: Women's and Cultural History) and Liberalna misao u Hrvatskoj (2000) (Liberal Thought in Croatia).
Worked as Adviser to the Minister of Foreign Affairs of the Republic of Croatia for Human Rights and Civil Society (Government of the Republic of Croatia.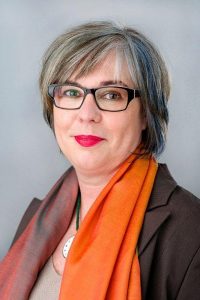 Andrea Pető, Central European University, Budapest
e-mail: petoa@ceu.hu
https://people.ceu.edu/andrea_peto
Project topic: Construction of theoretical and methodological framework
Professor in the Department of Gender Studies at Central European University, Budapest, Hungary and a Doctor of Science of the Hungarian Academy of Sciences.
She is teaching courses on European comparative social and gender history, gender and politics, women's movements, qualitative methods, oral history, and the Holocaust.
Author of 5 books, editor of 31 volumes, as well as 259 articles and chapters in books published in seventeen languages. On the editorial board of 6 international and 2 Hungarian academic journals. She also serves as an associate editor for The European Journal of Women's Studies.
She is author, with Ildikó Barna, of Political Justice in Budapest after WWII(2015) and co-editor, with Ayşe Gül Altınay, of Gendered Wars, Gendered Memories: Feminist Conversation on War, Genocide and Political Violence (2016), and Invisible Perpetrators: Women in the Hungarian Arrow Cross Movement (2019).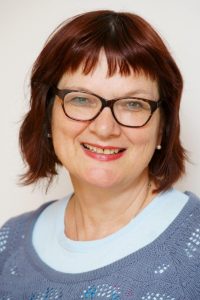 Alenka Jensterle Doležal, Charles Univeristy, Prague
e-mail: alenka.dolezalova@ff.cuni.cz
Project topic: Theoretical origins of modern feminism in Central and Southeastern Europe
Associate professor and a Head of the Department of South Slavonic and Balkan studies, at the Faculty of Arts, Charles University, Czech Republic.
She was a Visiting professor at the Department of Slavistics, University of Vienna, Austria, an Assistant Professor of Slovene and South Slavic Literatures, Department of Slavonic languages and literatures, at the Faculty of Arts, Masaryk´s University in Brno, a Visiting professor, Department of Slavic studies at the University of Vienna, Austria, an  Assistant of Slovene and South Slavonic Literatures, at the Slavic Department, Faculty of Arts, Charles University, Prague, Czech  Republic, a Lecturer of Slovenian Studies at numerous world universities
Last year she received Mira Award from Slovenian PEN center for academic and literary work
Recent publications: Ključi od labirinta. O slovenski poeziji (2017); Tekst, kontekst, avtor, komunikacija. Poglavja iz slovenske moderne (2014).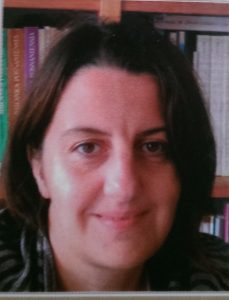 Ida Ograjšek Gorenjak, Faculty of Humanities and Social Sciences, University of Zagreb
e-mail: iograjse@ffzg.hr
Project topic: Position and reception of women intellectuals in the first half of the 20th century
Assistant professor at History Department of the Faculty of Humanities and Social Sciences in Zagreb, where she teaches mandatory courses on Modern History and elective courses on Gender History for undergraduate and graduate students. Occasionally she also holds lectures and seminars on PhD studies.
Her research interests and publications focus on gender history, history of education and cultural history. She published original scientific articles in history magazines and collections of papers. In her book Dangerous Illusions. Gender Stereotypes in the Kingdom of Yugoslavia she analyzes the impact of gender stereotypes on political and modernization process and construction of national identities.
She currently also participates at the project The Transition of Croatian Elites from the Habsburg Monarchy to the Yugoslav State. There she researches Croatian women's organizations from the beginning of the twentieth century until the outbreak of World War II.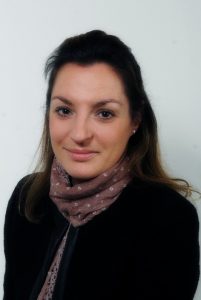 Ana Batinić, Expert Associate, The Division for the History of Croatian Literature, Institute for the History of Croatian Literature, Theater, and Music, Croatian Academy of Arts and Sciences
e-mail: abatinic@hazu.hr
Topic: Cultural and social activity of Croatian women writers
Graduated from the Faculty of Humanities and Social Sciences, University of Zagreb, in Croatian language and literature and English language and literature.
Worked on a project Short Narrative Forms in Croatian Literature and From Sources to Analysis. Unknown and Forgotten Croatian Writers
Participated in more than twenty scientific conferences in Croatia and abroad, published a book U carstvu životinja. Animalističko čitanje hrvatskih dječjih časopisa (2013), edited two publications: Liječnici pisci u hrvatskoj književnosti od Dimitrije Demetra do danas (2008) and Korespondencija Ante Tresića-Pavičića (co-editor with Živko Strižić, 2015), and published some forty professional and scientific papers.
An associate in the Division's digitisation projects with the main goal of preserving the manuscript collections kept at the Division's archives and from 2013 has been a collaborator in the project Hlapich – A Promoter of Croatian Culture supported by the Croatian Ministry of Culture.
Worked as a translator; a member of the Croatian Association of Researchers in Children's Literature.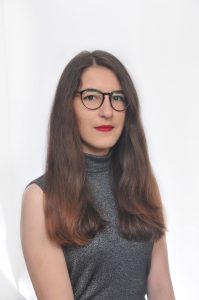 Marijana Kardum, Faculty of Teacher Education, University of Zagreb, Teaching/Research Assistant // PhD Student
Project topic: Relations between political thought and intellectual activity
Graduated in Comparative History at the Central European University, Budapest.
Foreign Language Teacher at Central European University (2018/2019).
MA in Croatian Language and Literature; MA in History (Faculty of Humanities and Social Sciences, University of Zagreb).
Founder and Editor of Jat: International Students' of Croatian Language and Literature Journal.
Received the Rector's Award in 2016/2017 and the Award of Excellence in Study in 2018
Participated at various international conferences in Zagreb, Skopje, Kraków, Przemyśl, Warsaw, Belgrade, Budapest, and Paris, with papers in the intellectual history of women in the 20th century
Publications: Ograjšek Gorenjak, Ida and Marijana Kardum. "Mala ženska antanta: mali savez s velikim ambicijama" [Little Entente with Great Ambition: The Little Entente of Women]. Historijski zbornik 72.1 (2019): 111–138. // Kardum, Marijana. "Interwar Women's Movements from the Little Entente to Nationalism." In The Routledge Handbook of Balkan and Southeast European History, edited by John R. Lampe and Ulf Brunnbauer, 223–230. London: Routledge, 2020. // Kardum, Marijana. "'The Truth Will Prevail': The Little Entente of Women and Women's Peacemaking in the Interwar Period." In The Making of a New World Order: A Global History of the Treaty of Versailles, edited by Albert Wu and Stephen Sawyer. London: Routledge, forthcoming. // Kardum, Marijana. "'Drage sestre Jugoslovenke': Iluzije o transnacionalizmu Male ženske antante na stranicama Ženskoga pokreta" ["Dear Yugoslav Sisters": Illusions of Transnationalism of the Little Entente of Women on Pages of Women's Movement Journal]. In Časopis Ženski pokret (1920–1938): zbornik radova, edited by Jelena Milinković and Žarka Svirčev, 119–130. Belgrade: Institut za književnost i umetnost, 2021. // Kardum, Marijana, "'Nije Balkan Bel Canto': Ratni dnevnik Vinke Bulić (1941 – 1945)" ['The Balkans is not a Bel Canto': The War Diary of Vinka Bulić (1941 – 1945)], in Kardum, Marijana and Stipe Kljaić, eds. Liber Amicorum. Zbornik radova u čast profesora Iva Banca (Zagreb: Hrvatska sveučilišna naklada; Hrvatsko katoličko sveučilište; Institut društvenih znanosti Ivo Pilar, 2021), pp. 175-203.
CONSULTANTS: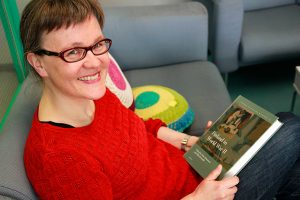 Tiina Kinnunen
https://www.oulu.fi/history/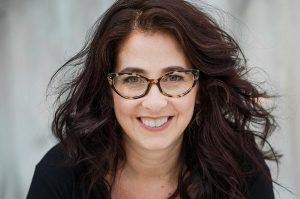 Marci Shore
https://history.yale.edu/people/marci-shore